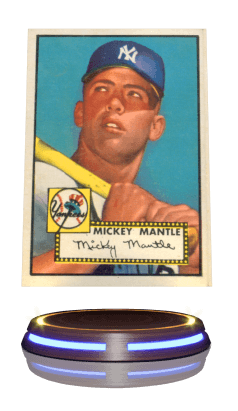 The Official
Mickey Mantle
1952 Baseball Card NFT

Presented by Topps
Learn More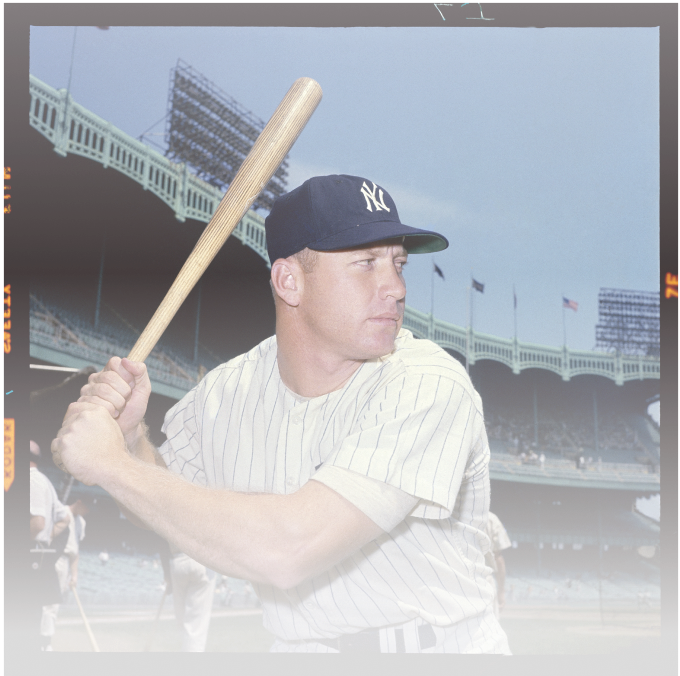 THE
FIRST

OF ITS KIND

A Featured Topps Timeless Collectible
Deep within the annals of just a few prized collections comes a coveted vintage relic transformed for the Digital Age. As the Topps 1952 Mickey Mantle Card continues to be one of the world's most rare collectibles, fans will now have the opportunity to cement Mantle's legacy on the Ethereum blockchain. In partnership with the Mantle Estate and Major League Baseball, Topps Timeless is honored to bring you the first ever licensed MLB NFT to be auctioned on OpenSea.
Topps 1952 Mickey Mantle Card will be auctioned as a 1-of-1 NFT on the OpenSea platform starting Tuesday, March 1st at 1pm EST, running 72 hours to Friday, March 4th at 1pm EST, with bids made in the final 10 minutes extending the auction by 10 minutes. Be the one to bring home this rare NFT by placing a bid on OpenSea and add this monumental piece of sports history to your collection. The Topps 1952 Mickey Mantle card displayed in the video NFT is an actual card from the original Topps 1952 release that was digitally scanned. The rare Mickey Mantle card front and back were pulled from Topps' digital archives and inserted into the NFT showcase, which is now being offered as a 1-of-1 digital collectible. The winner of the auction will have the rare opportunity to have a 30 minute video interview with Mickey Mantle's sons, Danny and David Mantle.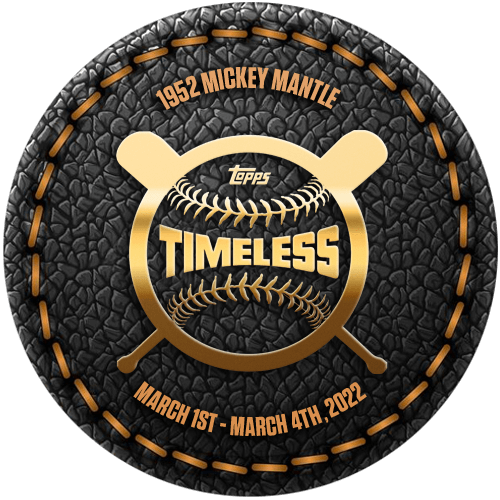 Proof of Attendance Protocol

(POAP)
Bidders on the Topps 1952 Mickey Mantle Card NFT Auction can redeem a one-time only, event- exclusive POAP badge.
HOW TO

BID
Step One
Connect Your Wallet
Connect your wallet to the opensea.com page in the top right corner
Step Two
Convert Your ETH to WETH
If you place your bid and do not have enough WETH you will be prompted to convert your ETH to WETH using UNISWAP. Converting ETH to WETH is exchanged on a 1-1 basis, so you must convert the amount of ETH you would like to place on the auction (Please note you may be prompted to pay a gas or transaction swap fee so please make sure you double check your transaction in your wallet to locate the amount of WETH you will receive)
Step Three
Click "Place Bid" & Select Price
Click the "Place Bid" button in order to proceed to the bidding page. Place a bid higher than the current amount to take the lead in the auction
Step Four
Confirm Your Bid
Once you place your bid be sure to monitor the latest as you may need to increase your bid if overtaken by another individual